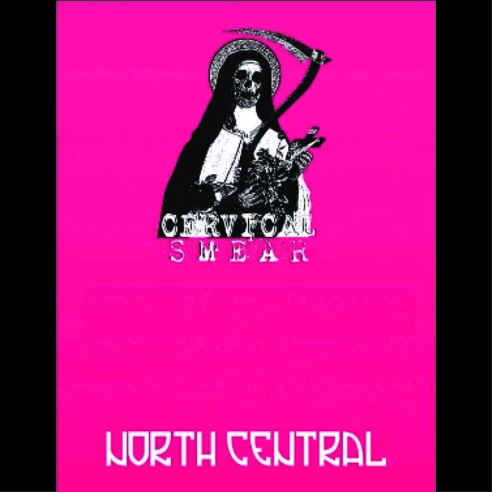 CERVICAL SMEAR / NORTH CENTRAL: "AFFECTION AND ABUSE" SPLIT TAPE
DeGa012
Vile and perverse PE is still alive! Two of the most acclaimed and hardcore units of the contemporary scene team up and proudly present: Affection and Abuse. 40 minutes Split release of sophisticated sickness! Cervical Smear kicks it off with 3 deep tracks based on droning synth work and enticing modulations drenched in Noise and Feedback. Ripping vocals, suffocating atmosphere lurking desires.Italian PE gigolos North Central top it off and further explore the themes of brother / sister sex and unhinged lust. Rumbles, piercing Feedback and crisp layers may remind the attentive listener of early Taint and similar offenders. Tasty designs celebrating unartsy nowadays porn round this split off nicely and intensify the feeling of unapologetic filthiness.
C-40 tape, lim. 70
SOLD OUT!!!
LISTEN: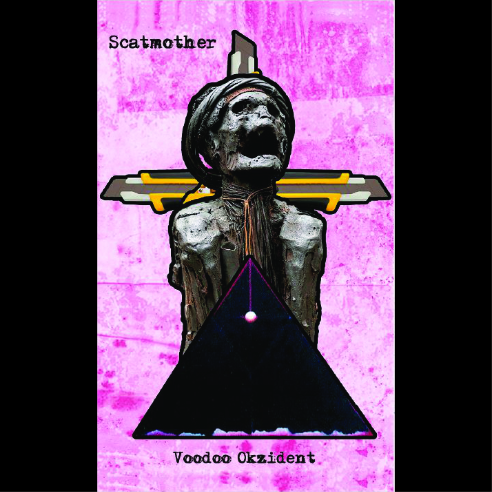 SCATMOTHER: "VOODOO OKZIDENT" TAPE
DeGa011
By now, Scatmother should need no introduction. Since the project's founding days on notorious Filth and Violence, the German PE outfit has gathered a large following of loyal fans (and haters) and released a decent amount of acclaimed releases. "Voodoo Okzident" is the newest full-length solo release dishing out another round of spiteful punishment to this rotten world. Revolving around themes like societal downfall, the asocial Individual's position within it and the joy of seeing a world suffer one has never been a part of, while still questioning just how far one will be sucked into the chaos of destruction, Hagen Verkhaner's new material continues the artist's journey towards more original and personal topics while still staying as extreme and spiteful as in the early days. Soundwise, "Voodoo Okzident" is a mix of heavy and oppressive PE songs with Industrial leanings and experimental tracks with a more artistic and gritty feel, allowing for an experience that is as varied and profound as never before. Apocalyptic joy and the wish for downfall, cabins built of rotten wood, sexual favours for food and conflicting spite.
C-40 tape, lim. 100
SOLD OUT!!!
LISTEN:
https://www.youtube.com/watch?v=ke3Ohe6OjDg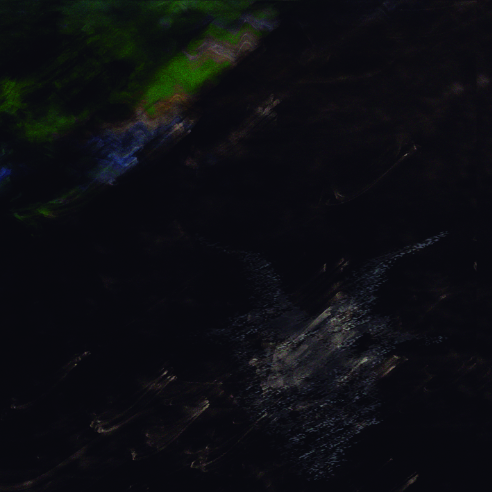 CHAOS CASCADE & OKKVLTISMI: SPLIT CD
DeGa010
Being unstoppable forces within the underground, german audial terrorist Chaos Cascade join forces with Finlands demoniac Okkvltismi! Both acts unite and strike with a new assault on this decaying world. Chaos Cascade unleash again a maelstrom of fierce and grinding PE, whereas Okkvltismi invoke the forces beyond with Ritual Noise for HIS glory. Presenting entirely new tracks by both acts, this Split comes with full – length playing time and is mandatory in times when the underground is flooded by spineless, pseudo – extreme releases. No further words needed! Pro CD lim. 100
12,- € plus shipping
LISTEN:
https://www.youtube.com/watch?v=w-W0dVd13B8
https://okkvltismi.bandcamp.com/album/chaos-cascade-okkvltismi-split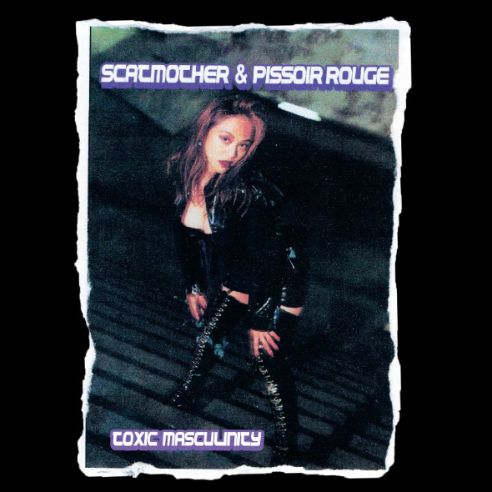 SCATMOTHER & PISSOIR ROUGE: "TOXIC MASCULINITY" CD
DeGa009
Over the last few years, the German enfants terribles Scatmother and Pissoir Rouge have made a tradition of highly acclaimed collaborative albums. After the raw and unpolished "Physics dissolve in Urine" and the carnival of perverse harshness "Hentai Femdom Aktionismus", the next monster is unleashed on the unsuspecting public: "Toxic Masculinity".
In these times of apologetic and safe art without spine or essence, Pissoir Rouge and Scatmother still fly the flag of honest to god brutal Power Electronics dedicated to unhinged personal expression and decades of blackest bile vomited onto our sickening world.
Still, "Toxic Masculinity" offers all the nifty song writing and tasty oscillation one has come to appreciate from the two maniacs. The songs range from heavy and oppressive displays of power to chaotic and piercing feedback frenzy and almost musical metallic percussion. This is by far the most sophisticated, varied and brutal album ever released by Scatmother and Pissoir Rouge. Limited to 100 copies only – be fast.
SOLD OUT!!!
LISTEN:
https://www.youtube.com/watch?v=P6-JvwVlKWo
https://www.youtube.com/watch?v=1ehDTxgUnBQ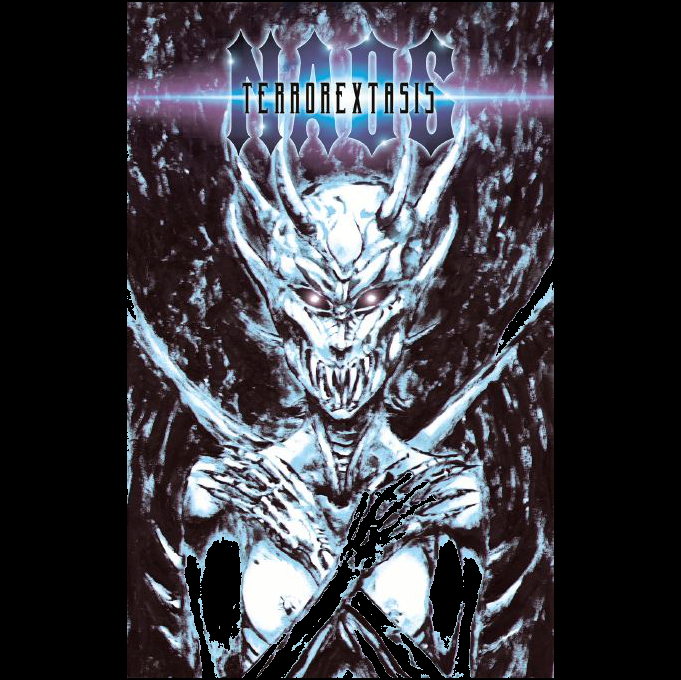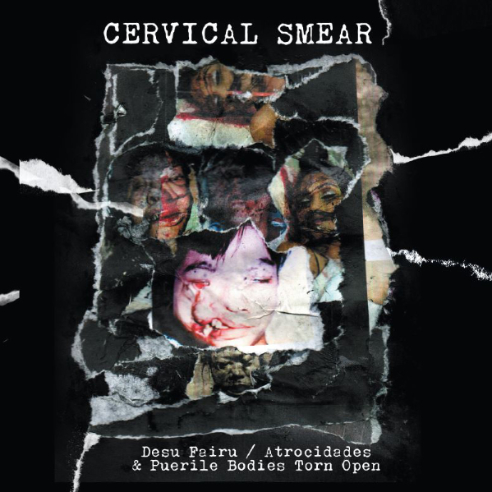 CERVICAL SMEAR: "DESU FAIRU / ATROCIDADES & PUERILE BODIES TORN OPEN" CD
DeGa005
Extreme and violent post – mortem Electronics, definitely not for everyone. So don't buy if you feel offended! Two long sold out cult tapes finally available again on pro CD, lim. 100.
SOLD OUT!!!
LISTEN:
SODOMY FROM BEYOND: "HATRED SCHEME" TAPE
DeGa004
Raw and brutal Power Electronics / Harsh Noise assault by this talented mexican artist. New album on pro tape with pro cover.
C-50 tape, lim. 100
SOLD OUT!!!
LISTEN: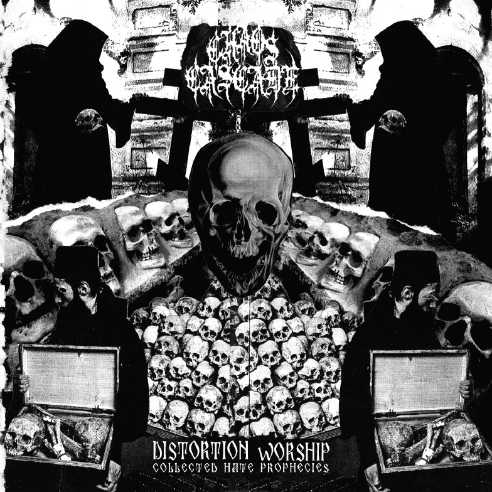 CHAOS CASCADE: "DISTORTION WORSHIP – COLLECTED HATE PROPHECIES" CD
DeGa003
Raw and hateful Blackgrind / Industrial Noise filth. Compilation of rare and long sold out material incl. 3 unreleased bonus tracks.
Track 1 – 5: taken from "Demonic Filth Ceremony"
Track 6 – 7: taken from Split with Necrovulva
Track 8 – 11: taken from Split with Putrescent Fog
Track 12 – 16: taken from "Distortion Blood Crypt Ritual Sessions I & II"
Track 17 – 19: previously unreleased
CD, lim. 100
SOLD OUT!!!
LISTEN:
https://chaoscascade.bandcamp.com/album/distortion-worship-collected-hate-prophecies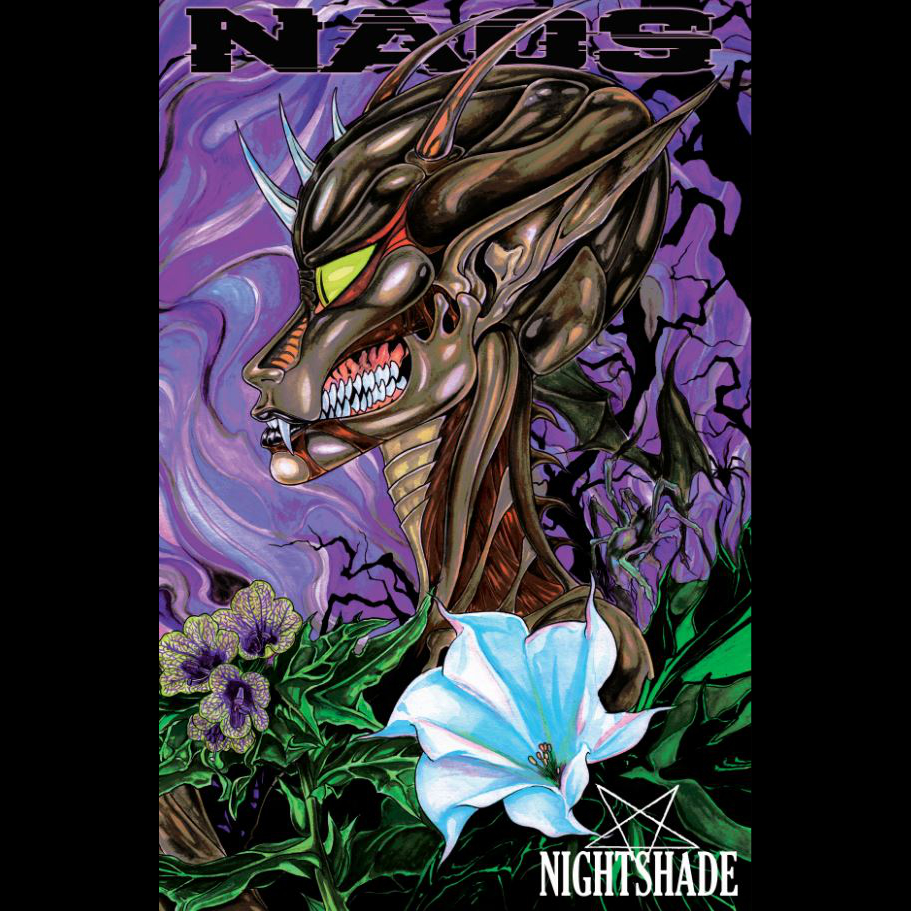 NAOS: "NIGHTSHADE" TAPE
DeGa002
Ugra-expression of the sinister cosmic connexion
manifested into the living temple devoted to the Dark Belladonna.
Holo-heathen ragna-rhythms to lead noctulian microcosms into
frenzy of dance and inner destruction.
Feast and Rejoice!
May she,
the vicious one,
guide her faithful kin
toward the dark abyss
that starlight reflected
by blood soaked altars
revealed in timeless spaces.
C-90 tape, lim. 50
SOLD OUT!!!
LISTEN:
https://solarnight.bandcamp.com/album/naos-nightshade-wave-iv
NAOS: "MAHADEVI" TAPE
DeGa001
Liberating Ugra-currents from beyond, forged through machinery to be heard by the ears of the heart.
May we tremble and shake in Hyperterror at the opening floodgates of the intercosmic ecstasy of Mahadevi!
May we Dance to the Drums of Death
and to the Dark Goddess who dwells in all things!
C-60 tape, lim. 50
SOLD OUT!!!
LISTEN:
https://solarnight.bandcamp.com/album/naos-mahadevi-wave-iii